Last weekend, Olfiction travelled to Abu Dhabi for the F1 Fragrances Haute Parfumerie collection launch with the team from Designer Parfums. Nick was on the ground at the Paddock Club, explaining the concept behind the fragrances to visitors, journalists and influencers. Taking place at the last Grand Prix of the decade at Abu Dhabi's Yas Marina Circuit – where Lewis Hamilton took his 5th win at the track, setting his record 11th win of the season and having already secured his 6th championship win – the perfect location to launch a celebratory collection of fragrances.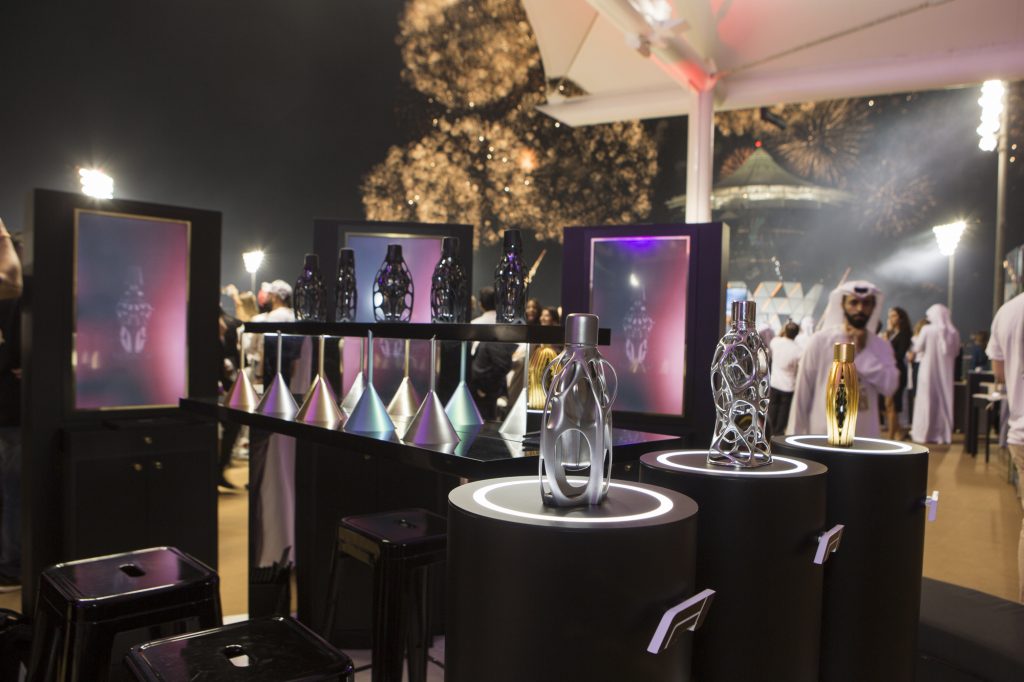 F1 Fragrances Haute Parfumerie collection is comprised of 5 fragrances, inspired by the heritage, passion and of course scents of Formula 1. Alongside the fragrances are a collection of three beautiful 3D printed art pieces created by design legend Ross Lovegrove – Agile Embrace, Compact Suspension and Fluid Symmetry, each form inspired by elements of the F1 supercars. Olfiction have worked alongside the Designer Parfums team to define storytelling and messaging around the collection.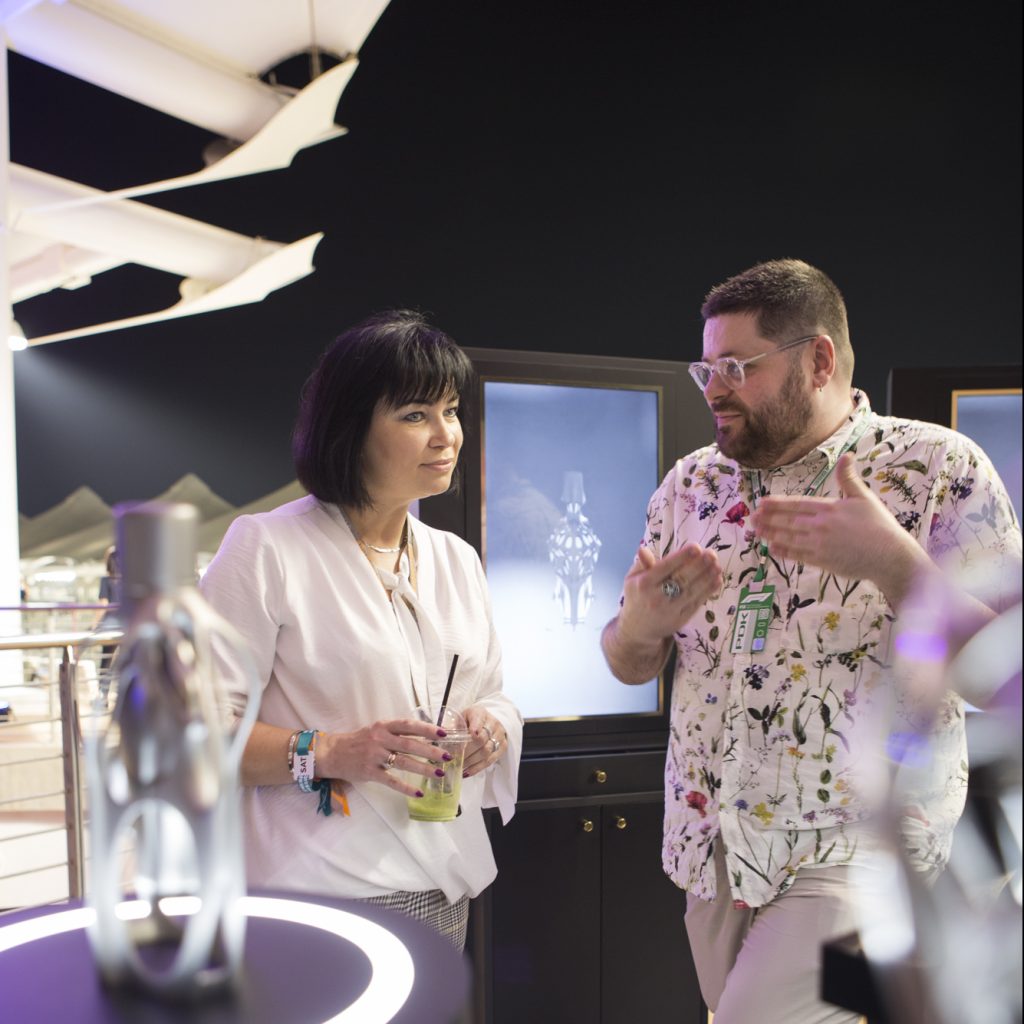 I – Bracing bergamot and lemon crystallise with freshness against a verdant back drop of nashi leaves with the silvery, metallic quality of pink pepper and elemi. A breezy wave of mineral ambroxan races through the composition, creating a weightless body emboldened by the innovative, daring character of akigalawood. A modern take on classic woods, given a metallic twist.
II – A seamless cohesion of refreshing citrus and the vibrancy of pink pepper represents the symbiotic relationship between the car and the track, racing towards a contradictory salty accord and deep, black patchouli and leather, a novel twist on leather, with inimitable accords of burning rubber and rain on salty asphalt.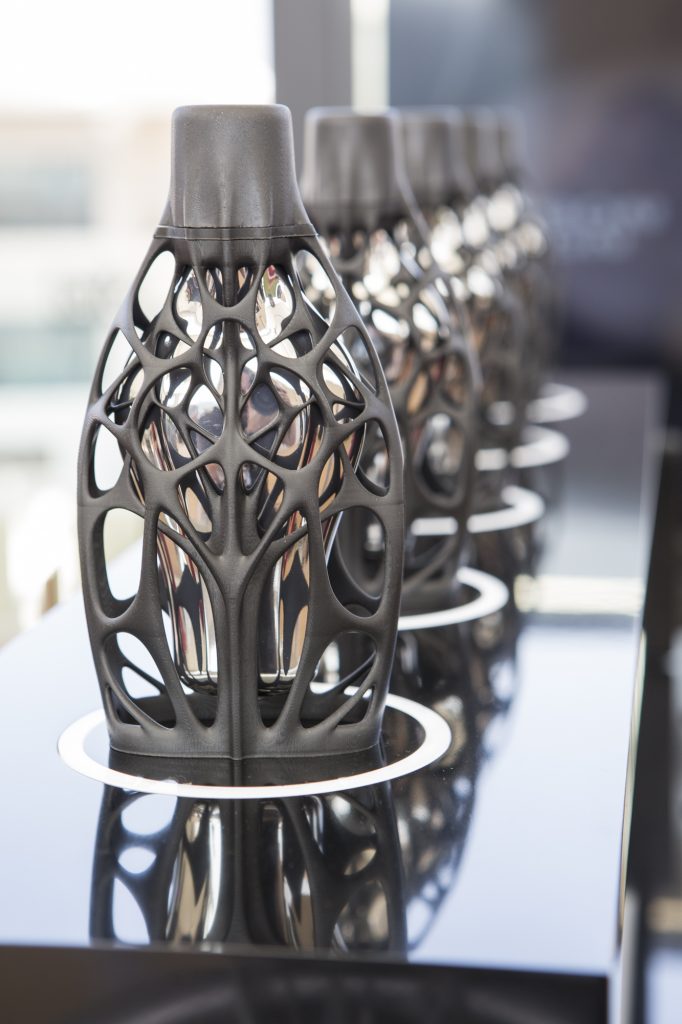 III – An aerodynamic composition that races with a fiery blend of Madagascan cinnamon and Calabrian bergamot – two intense materials working in tandem to power a warm and energetic contrast of metal pepper and tonka bean. A unique salty accord brings an innovative, dynamic element that makes a classic style entirely new. An elegant modernisation of amber, made intense through spices and dark woods.
IV – A cavalier and confident fragrance that boasts a daring cocktail of spice, where the heat of black pepper melds with the coolness of juniper, creating a courageous sense of contrast. In the heart, the intoxicating depth of narcissus is tempered by the soft, mineral quality of orris, seamlessly transitioning to a rich, masculine base featuring a fusion of sleek leather and golden Tonkalactone. An audacious re-interpretation of the fougère.
V – A thrilling aromatic built around a champagne accord that represents the prismatic spray of bubbles gleaming from the top spot on the podium. The sparkling, effervescent opening of citrus notes are energised by the electric zing of timut pepper, leading to luminous and fresh geranium, lightened by the elegance of violet leaf and contrasted by the rich, woody facets of sandalwood and ambrocenide. The thrill of celebration captured within a vibrant and energetic aromatic.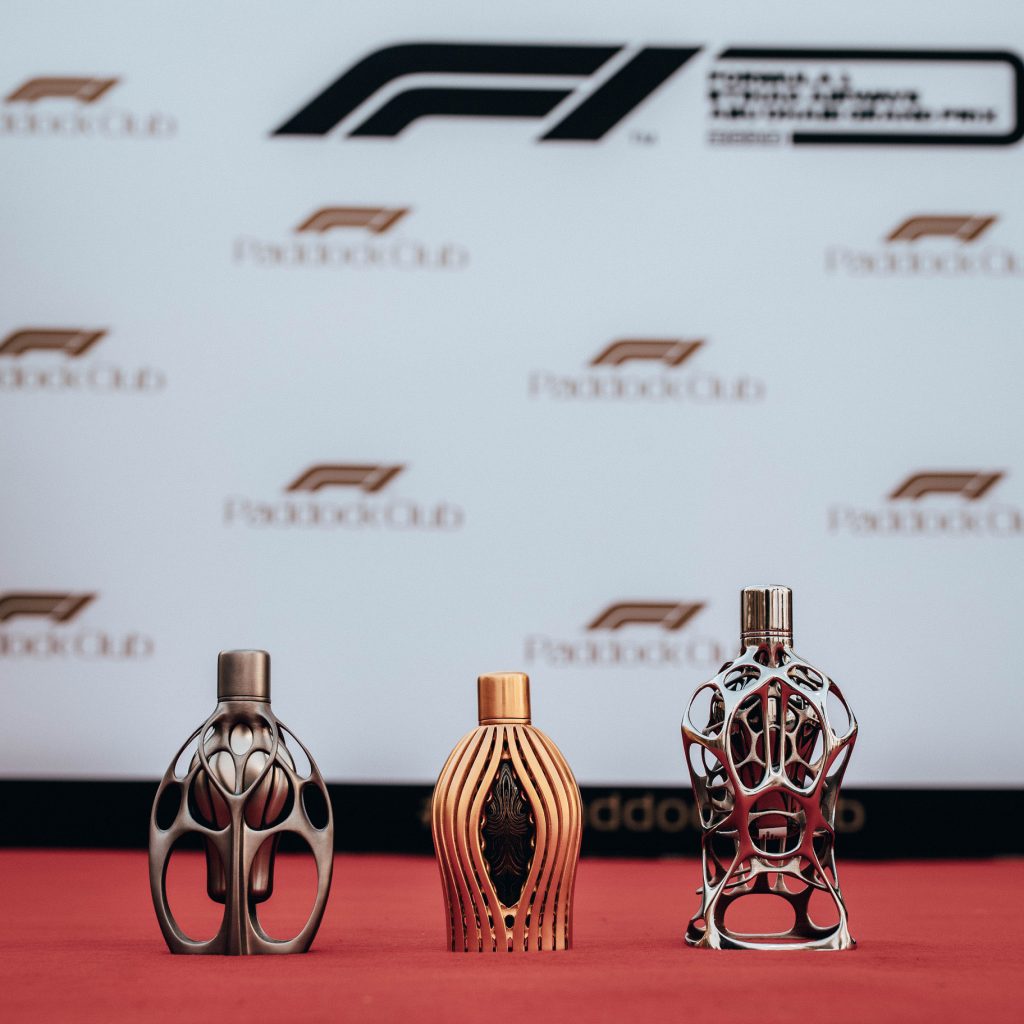 Designer Parfums has a strong portfolio of prestige and mass fragrances and beauty products in the fashion, lifestyle and celebrity segments. The F1 license marks their first steps into the world of Haute Parfumerie and niche fragrance. The Haute Parfumerie collection will reach retailers from April 2020, whilst the three beautiful limited edition 3D printed art pieces created by Ross Lovegrove – Agile Embrace, Compact Suspension and Fluid Symmetry – are available now directly through Designer Parfums.