Last week saw the launch of Boujee Bougies, a collection of five scented candles we've created as a perfumery playground and Olfiction's brand debut.
The collection includes Queen Jam, inspired by a Finnish conserve, Gilt, a golden confessional, Cuir Culture, like leather in a library, Succulent, an ode to juicy cacti, and Hellflower, a sulphuric grapefruit-magnolia.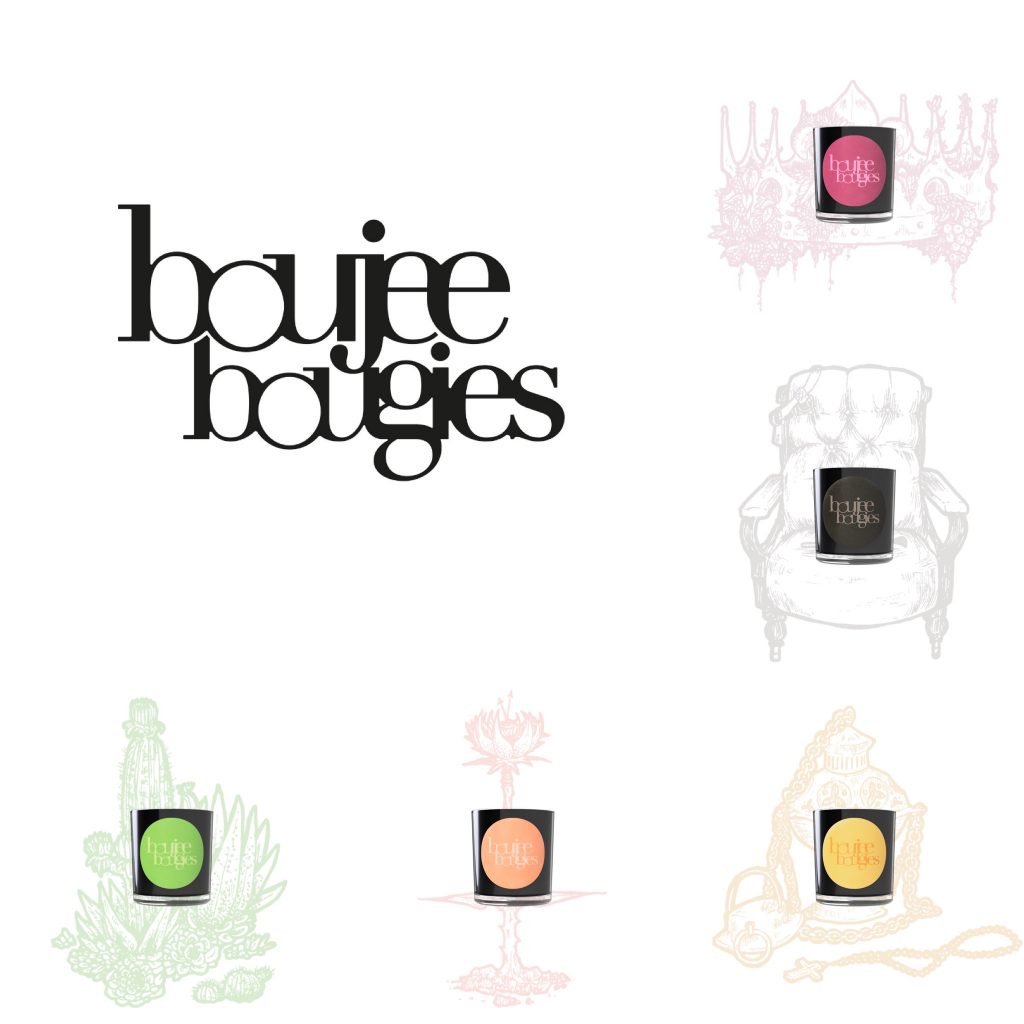 A collaborative full team effort to create, with perfumery by Pia Long, creative direction by Nick Gilbert, words by Thomas Dunckley, and illustrations by assistant and trainee perfumer, Ezra-Lloyd Jackson. We've worked with our clients (and friends!) at Parks London Ltd to bring these to life, and of course the fragrance oils are supplied by our partner Accords et Parfums.
Discover the brand and our playful fragrances at
www.boujeebougies.com