Last weekend at Pitti Fragranze's 17th edition, BeauFort London launched their latest perfume, Terror & Magnificence, created by Olfiction perfumer Pia Long. The fragrance has already drawn praise from the perfume community, with Sergey Borisov of Fragrantica naming it among his favourite launches at the show. Below, Pia shares her notes and thoughts on the creative process.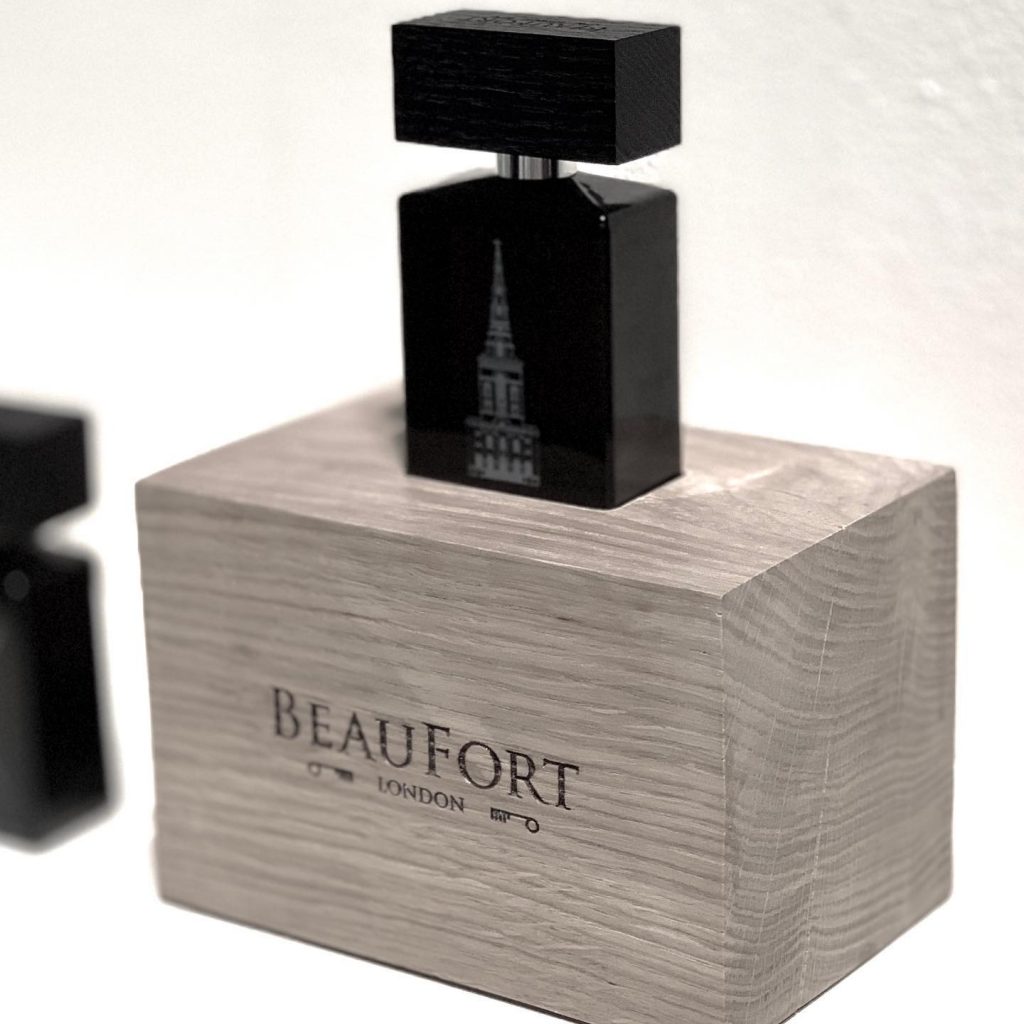 Terror and Magnificence – Perfumer's Notes
Leo Crabtree's creative ideas around perfumery are larger-than-life, with gothic horror, punk and metal influences. The fragrances he has thus far coaxed out of perfumers have had enormous presence. The idea of something that forces you to pay attention to it; wearable art – these have been the underpinnings of BeauFort London. We happened to meet through some other work we were doing together, and Leo smelled an accord I'd created of concrete and hyper-real brutalism. Of course, there is no "concrete essential oil", yet somehow, I'd managed to create a smell that made sense as wet concrete and towering brutalist architecture.
We started working together on some concepts, and I developed a smoke accord for Leo, which felt at once enormous and transparent. This sparked something.
My style of perfumery is probably best described as magic realism. I like to create something hyper-real, and then push it to be more than the real thing, and add fantasy elements. When Leo's concept for Terror & Magnificence landed on my desk, I immediately felt what the idea's texture had to be. Darkness of the kind that makes you doubt your own senses. The new scent is based on the architect Nicholas Hawksmoor – and Leo's brief introduced semi-mythologised elements of Egyptology into church settings; the fantasy elements of mummies about to crawl out of the ground just beneath the apparently civilised surface.
I used smells of the church itself – incense, the wooden pews, the stone floors, and added a sinister, unsettling presence with an accord of a stone cellar that has a whisper of decay. The brief contained a wonderfully evocative sentence: "And one is caught off guard by a vision of Rameses II, almost as if his spirit is trapped somehow beneath the church floor."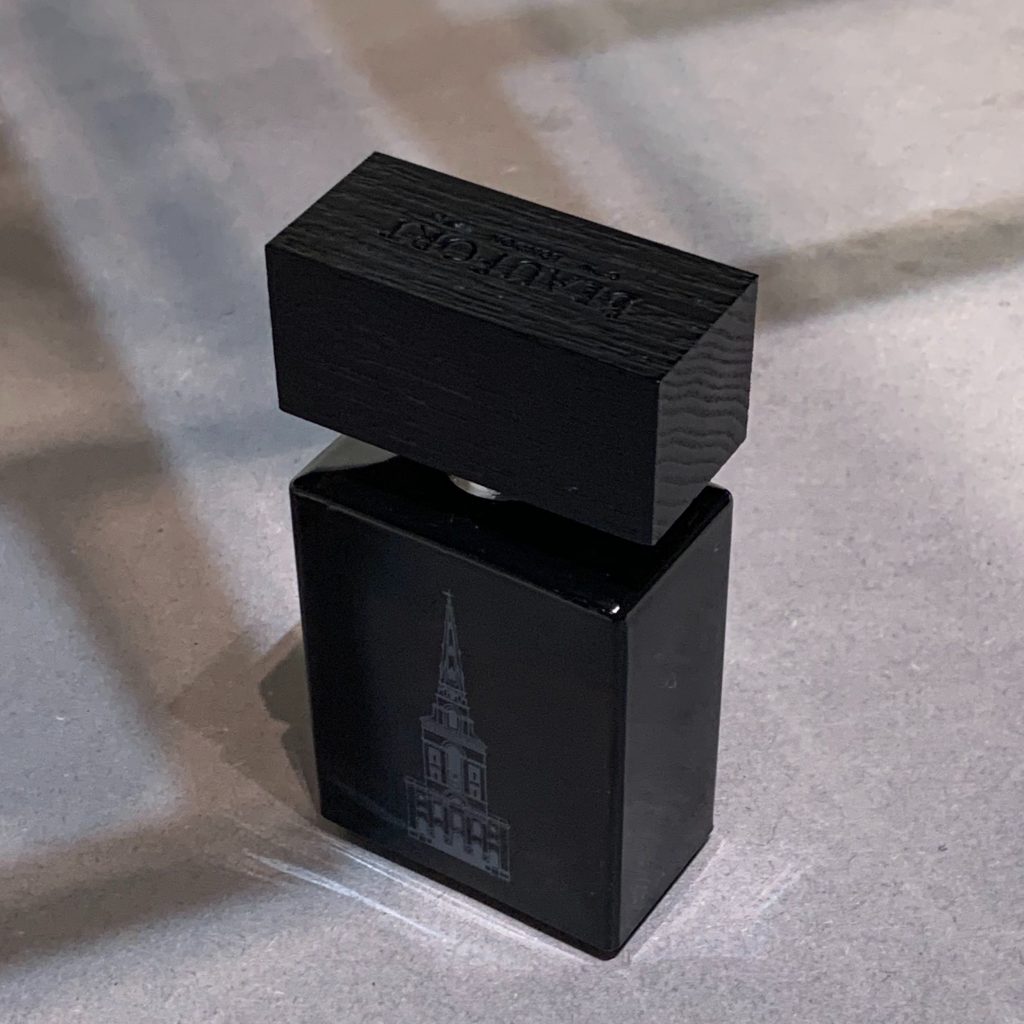 For the darkness, I blended the smoke accord from our earlier meetings with tar, myrrh, benzoin, styrax and a kyphi accord I'd been researching for a while. I like to build individual pieces of the perfume like scenes in a story, and then do multiple trials of them together at different proportions, and once I'm set on an overall harmony, I'll tinker with the composition to fine tune it until the idea is fully realised. In working with Leo, there is definitely a case of two creative minds trying to bring something into the world, rather than one artist who is being instructed. Leo's direction and his instinct for what would communicate his vision perfectly was very important.
I listened to a lot of music that set the mood for me during the creative process for this – I think especially Sunn O))) and Mammoth Weed Wizard Bastard both had the kinds of tracks that felt right for this perfume's mood.
The perfume that we created feels like it always existed, as though we've conjured a myth into being from the ether. It evolves on each skin I've tried it on – some bring out more of the incense, for some the resins and leather, some the myrrh and smoke.
Terror & Magnificence will be available at BeauFort London stockists in the coming weeks.